The Flauncher® is only designed for use on a traditional golf courses. Be different and start playing with no skill required.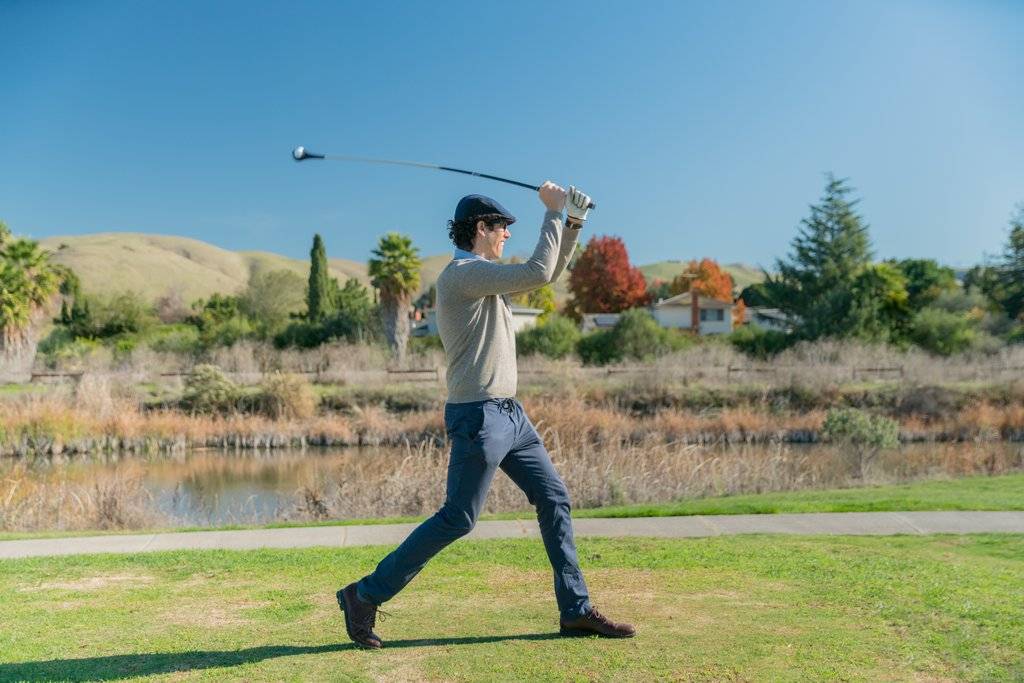 Start with a flaunch. With the golf ball securely inside the head of the Flauncher, swing overhead like the image above and stop when the Flauncher is perpendicular to the ground (90 Degrees). This allows the ball the fly out of the head and towards the direction you are aiming. When on the green, simply put the ball on head as seen in the diagram and toss the ball close towards the hole.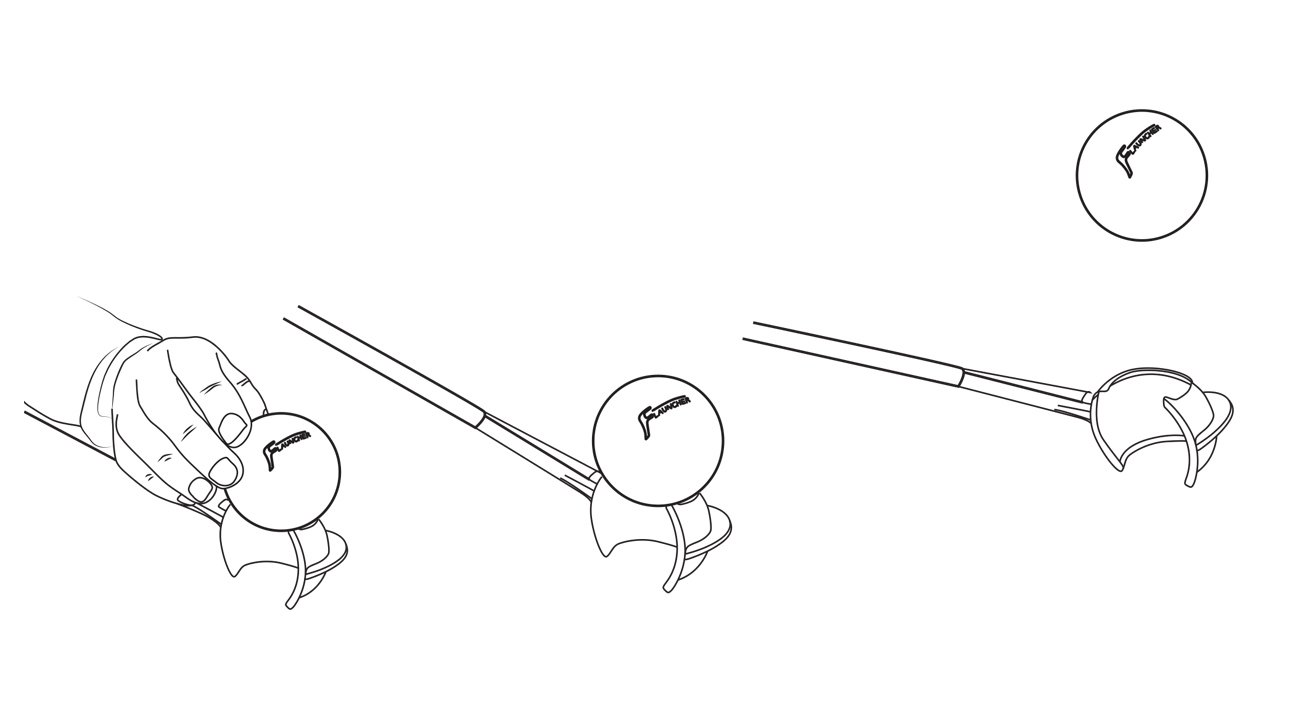 Who needs a putter? With the ball secured inside the head of the Flaucher, simply tap against your foot to release the ball. Might seem hard at first but after a few tries, it's as simple as aim and tap!
READY TO PLAY? PICK YOUR SET